Fellowships
Current Fellows | Senior | Post-Doctoral | Poetics
Graduate Dissertation Completion
Honors Undergraduate | SIRE Undergraduate
Distinguished Visiting Professorship
Summer Research Fellows | Alumni of the Center | Fellow Publications


Current Fellows 2012-2013
TENURED FACULTY OF EMORY UNIVERSITY


Elizabeth Goodstein is Associate Professor in The Graduate Institute of the Liberal Arts. A cultural theorist whose first book, Experience without Qualities: Boredom and Modernity (Stanford University Press, 2005; paperback 2008), was awarded the MLA Prize for a First Book and the German Studies Association/DAAD Book Prize, she is also affiliated with the Departments of Comparative Literature, History, and Philosophy. A Humboldt alumna and past fellow at the American Academy of Berlin, she will be completing Georg Simmel as Modernist Philosopher at the Fox Center. Drawing attention to the continuing vitality of Simmel's contributions as philosopher, sociologist, and path-breaking cultural theorist, Georg Simmel as Modernist Philosopher aims to disclose new possibilities for cultural theory in the present.


Mary Odem is Associate Professor with a joint appointment in the Department of History and the Department of Women's, Gender and Sexuality Studies. Her areas of specialization are immigration and ethnicity, and women and gender in modern U.S. History. Her current research examines Latin American immigration to the U.S. South. She has written and edited several books and numerous articles on these subjects, including Delinquent Daughters: Protecting and Policing Adolescent Female Sexuality in the U.S. (1995); Confronting Rape and Sexual Assault (1998); "Subaltern Immigrants: Undocumented Workers and National Belonging in the U.S.," Interventions (2008); and Latino Immigration and the Transformation of the U.S. South (2009). While at the Fox Center she plans to complete a book on Latin American immigration to metropolitan Atlanta.


Brian Vick is Associate Professor of History. In several articles and in his first book, Defining Germany: The 1848 Frankfurt Parliamentarians and National Identity (Harvard University Press, 2002), his work has focused on questions of nationalism, liberalism, historicism, and ideas of race. While at the Fox Center, Vick will complete his new book on the Congress of Vienna of 1814-1815 and European political culture after Napoleon. The work explores such issues as the political engagement of women, the role of religious revival, and the jockeying for public opinion in the press, celebratory spectacle, and commemorative material culture by both governmental and non-governmental actors.


Debra Vidali is Associate Professor of Anthropology. Vidali's main interests focus on public sphere theory, media ethnography, the relations between media and publics, and the circulation of discourse. In addition, Vidali has published widely (as Spitulnik) on issues of methodology and critical epistemology at the intersection of anthropology and media studies, and at the intersection of sociocultural anthropology and linguistic anthropology. While at the Center, Vidali will work on her book entitled Re-Generation: Public Sphere Engagement and Micro-Processes of Mediation. The book is based on Vidali's ethnographic research with over 90 young adults in Atlanta, as well as her experiences as a public scholar in bringing this research to the theatrical stage and wider audiences.
N.E.H. POST-DOCTORAL FELLOW IN POETICS
Julie Phillips Brown (M.F.A., Ph.D., Cornell University) specializes in contemporary poetry and poetics. Her work as a painter, poet, and graphic designer informs her research, which focuses on multi-dimensional and multi-media poetry, visual art, and digital technology. Her current book project, Tactual Poïesis: Material Translation in Contemporary Women's Poetry, examines visual and tactile innovations in works by Susan Howe, Cecilia Vicuña, Theresa Hak Kyung Cha, Ann Hamilton, and Pamela Z.
POST-DOCTORAL FELLOWS
John Michael Corrigan (Ph.D., University of Toronto) specializes in American literature of the nineteenth and twentieth centuries. His first book, American Metempsychosis: Emerson, Whitman, and the New Poetry (Fordham University Press, 2012), shows how reincarnation was being used as an early modern template for evolution, a model that combined mystical notions of ascent with an emerging awareness of historical progression and adaptation. His current project examines the structure of violence in William Faulkner's prose novels, especially in his most prolific period from 1929 to the end of following decade.
Erich Nunn (Ph.D., University of Virginia) specializes in American Studies, with an emphasis on the literature and culture of the U.S. South. While at the Fox Center, he will finish his book manuscript, Sounding the Color Line: Race and Cultural Dissonance. The project explores the ways that discourses of racial identity and musical authenticity structure literary and cultural production in the twentieth century, interrogating the push-pull between segregationist cultural logics on the one hand and the racial border crossing of musical forms and performances on the other.


Mikaela Rogozen-Soltar (Ph.D., University of Michigan) is a cultural anthropologist interested in migration and diaspora, Islam and religious conversion, historical memory, human rights, and gender and feminist theory, with geographic specialization in Mediterranean Europe and North Africa. At Emory, she will be preparing a book manuscript about encounters between Moroccan migrant Muslims, European convert Muslims, and non-Muslims in southern Spain. The book explores how people mobilize narratives of Spain's Muslim history in order to make sense of renewed religious pluralism today, with complex political implications for Muslim inclusion in contemporary Spain. She is also the book review editor for the Journal of Middle East Women's Studies.
GRADUATE DISSERTATION COMPLETION FELLOWS
Candidates of the Laney Graduate School of Arts and Sciences
Emory University
Gil Ben-Herut (Graduate Division of Religion) is completing his dissertation, "Sainthood in the Making: The South Indian Shaiva Movement in Thirteenth-Century Kannada Literature." His project explores religious and social dispositions in the nascent devotional Shaiva movement in the Kannada-speaking regions as expressed by a hagiographical corpus from the early thirteenth century. His dissertation treats this literary culture as mediating between antithetical elements: temple culture versus personal devotionalism, equalitarianism versus sectarianism, and traditional poetics versus non-elite oral cultures.
Luke Donahue (Comparative Literature) is completing his dissertation, "The Annihilation of Romanticism: Wordsworth, Shelley, and Keats." Reading romanticism as the advent of the major concerns of poststructuralist thought and its assertion of the impossibility of final ends, Donahue asks whether the figures of absolute annihilation that permeate romantic discourses are monstrous figures or hopeful ones, whether they are alibis or promises, and whether they should be contextualized and exposed for what they are or whether they should guide our thought today.
Kira Walsh (Graduate Institute of the Liberal Arts) is completing her dissertation, "From Mars to Oprah," which explores issues of authenticity, authorship, and originality through case studies of the phenomenon of "cryptomnesia," or unconscious plagiarism. The dissertation draws on and contributes to the history of science, feminist science studies, psychoanalysis, and psychology to consider how expectations of objects and evidence shift in relation to cryptomnesia over time. During her time at the Fox Center, Walsh will also work to outline an extension of the dissertation that focuses on the history of books--frequently "forgotten" in case studies of cryptomnesia--as objects of cultural permanence and impermanence.
UNDERGRADUATE FELLOWS
Scholarly Inquiry and Research at Emory (SIRE), Undergraduate Humanities Honors, and Dean's Undergraduate Humanities
Emory College of Arts and Sciences

Max Ashton (Departments of English and Classics), a senior in the Emory College of Arts and Sciences, assists Dr. James Morey in the English Department with his edition of the seven extant Middle English translations of St. Jerome's Abbreviated Psalter by searching for and investigating evidence of exegetical influence by ecclesiastical scholars from Late Antiquity through the later Middle Ages. He is also producing a commentary arguing the primary authority behind the composition of a unique and currently unstudied abbreviated Psalter. His honors thesis considers three obscure Late Latin poems as possible source material for the Old English poem The Phoenix. Advisor: James Morey

Steffi Delcourt is a senior in the Emory College of Arts and Sciences, double-majoring in English and Psychology. She is currently working on an honors thesis that examines creativity's function within utopias and dystopias. By comparing how creativity is portrayed and utilized within the societies in Brave New World, 1984, Fahrenheit 451 and Walden Two, she will explore what creativity's true role is in this genre, and specifically if it is a destabilizing force that works against organized society or if it is an essential part of human nature that utopias and dystopias fail to account for. When she's not immersed in utopias and dystopias, she is devouring anything related to Arthurian literature.
Advisor: John M. Bugge
Zachary Domach (BA/MA candidate in Classics-History and Music) is completing his thesis "Classical Literature and Christian Teaching: Greek and Roman Receptions in early Christian Education and Moral Traditions." The thesis branches history, classics, religion, patristics, and philosophy to investigate how Greek and Roman concepts were transmitted to Christianity in Late Antiquity; it also considers the reactions to such appropriations among pagan aristocrats and philosophers. Domach specifically examines gnomic literature such as the Sentences of Sextus and Distichs of Cato, parallels between Cynicism and ascetic thought in early monasticism, and the writings of highly educated Christian Fathers such as Ambrose, Augustine, Jerome, and John Chrysostom. Advisor: Judith Evans-Grubbs

Hyeok Hweon Kang is a senior in the Emory College of Arts and Sciences. Double majoring in history and music, he has pursued research under the guidance of historian Dr. Tonio Andrade and ethnomusicologist Dr. Tongsoon Lee. His honors thesis, tentatively titled "A Korean Military Revolution? Revisiting Late Chosŏn as a Gunpowder Kingdom," was inspired in fall 2009 when he worked with Dr. Andrade through the SIRE partners program. His research strives to answer why and how the Western powers rose to global dominance in the modern era, by comparing the development of gunpowder technology and firearms military tactics in Europe and East Asia. This fall at the Fox Center, he will examine the socio-political ramifications of adopting gunpowder technology in Chosŏn Korea during the seventeenth century.
Advisor: Tonio Andrade


Hannah Kim is a senior in the Emory College of Arts and Sciences majoring in Philosophy and English. First encountering the philosophy of time and eternity in St. Augustine's Confessions in spring 2011, Hannah has since pursued this topic in Hegel's Science of Logic, contemporary analytic philosophy, and medieval philosophy. She is currently working on her honors thesis, which looks at the relationship between metaphysics and moral philosophy. Based on a belief that with knowledge comes certain imperatives, she will investigate in her thesis the nature of time and eternity, and how only with temporality arises the possibility for co-creation, participation, and moral agency. Advisor: Frederic Marcus
Ping Chu Lin (Departments of Philosophy and French Studies) is a senior in the Emory College Honors Program. He is currently working on his honors thesis, "Hegel's Absolute Knowledge." His project attempts to answer the question: how is the Hegelian Absolute, absolute? He believes the master key to this question is Hegel's conception of the true infinity [das wahrhafte unendliche] in his Science of Logic, and Chinese philosopher Laozi's [老子] thinking about Dao in his Tao Te Ching [道德經]. Advisor: Donald Verene

Natalie Marshman (Departments of English and French) is working on her thesis in English Literature. Her project focuses on D.H. Lawrence's reinvention of the love story within the context of World War I in the novels The Rainbow and Women In Love. She is examining Lawrence's model of love as a reaction to the wartime violence of the time period. Her project also incorporates Freud's psychoanalytical theory in Beyond The Pleasure Principle and Civilization and Its Discontents. This spring at the Fox Center, she will examine both Lawrence and Freud's theories of psychoanalysis and their influence on Lawrence's model of desire. Advisor: Erwin Rosinberg
Mia Schatz is a senior in the Emory College of Arts and Sciences, majoring in History. Inspired by the late historian Eric Hobsbawm's argument for the contemporary relevance of Marxism, her honors project focuses on the world of post-Second World War British Marxist intellectualism. She examines the ideological crisis precipitated by the dual events of Khrushchev's "secret speech" and the successive suppression of the Hungarian Revolution in 1956. She is particularly interested in whether the decision to leave the Party or to remain loyal to the Soviet Union had a lasting effect on individual conceptions of Marxism. In her project, she aims to understand how we might reconcile the enduring effects of Western conceptions of Marxism in both the intellectual and cultural realms with the tendency of contemporary historiography to reject Marxism altogether.
Advisor: Walter Adamson

Deborah Schlein (Department of Middle Eastern and South Asian Studies) is working on her honors thesis in medieval Islamic history. Her project focuses on the portrayal of 'Abbasid women in Muruj al-Dhahab, or The Meadows of Gold, a tenth-century historiographical text by the Muslim scholar al-Mas'udi. In order to shed light on his tolerance and respectful treatment of the other, she compares al-Mas'udi's portrayal of slave girls, singers and dancers, as well as Caliph's wives to Ibn al-Sa'i's portrayal of these same women in his thirteenth century biographical dictionary Nisa' al-Khulafa', or The Women of the Caliphs. Advisor: Devin Stewart
Senior Fellows Program
The Bill and Carol Fox Center for Humanistic Inquiry announces up to four annual internal Fellowships available to tenured members of the Emory University faculty for an academic year of study and residence in the Center. FCHI Senior Fellows will be released from their University teaching and service commitments for the academic year, in addition to receiving a research budget from the Center.
Post-Doctoral Fellows Program

The Bill and Carol Fox Center for Humanistic Inquiry announces up to three annual Post-Doctoral Fellowships for an academic year of study, teaching, and residence in the Center. The purpose of the FCHI Post-Doctoral Fellows Program is to stimulate and support humanistic research by providing scholars in early stages of their careers with the necessary time, space, and other resources. In addition, the Program was created to allow the Emory community access to a range of humanistic work by visiting scholars from other institutions.

Post-Doctoral Fellowship in Poetics

The Bill and Carol Fox Center for Humanistic Inquiry announces a Post-Doctoral Fellowship in Poetics, funded by a Challenge Grant awarded by the National Endowment for the Humanities, for an academic year of study, teaching, and residence in the Center. Please note that Post-Doctoral Fellows, who must have the Ph.D.in hand before submission of their applications, are awarded to those who have held the Ph.D. for no more than six years before receiving the fellowship.
Dissertation Completion Fellows Program

The Bill and Carol Fox Center for Humanistic Inquiry announces its annual Dissertation Completion Fellowships for students enrolled in the Laney Graduate School of Emory University for an academic year of residence in the Center to finish their dissertations. The purpose of the FCHI Dissertation Completion Fellowship Program is to support timely completion of Ph.D. work; it is designed for students whose work is far enough advanced so that completion and final approval of the dissertation during the academic year can be assured.

Honors Undergraduate Fellowship

The Fox Center for Humanistic Inquiry, with the Emory College Honors Program, will offer up to three undergraduate fellowships to support work on completing projects for one semester. More info and application...

SIRE Grants for Undergraduates

SIRE Grants support independent research and scholarly projects by undergraduate students. In partnership with the College of Arts and Sciences, grants for students in the humanities who may not need research funds, will be awarded office space in the FCHI for one semester. More...
Fox Center SIRE Brochure


Distinguished Visiting Professorship
In alternate years, the Fox Center for Humanistic Inquiry brings to Emory an eminent humanities scholar with an international reputation in interdisciplinary research for a semester in residence in a humanities department or program as a FCHI Fellow, to teach, do research, present public lectures and discussions, and participate in the intellectual life of the Center.
Summer Research Fellows
Each summer Emory University's Robert W. Woodruff Library, in partnership with the Bill and Carol Fox Center for Humanistic Inquiry, offers short-term fellowships to visiting scholars to support scholarly use of the Library's research collections.
More info...
Fellow Publications


2013:



The Tropics Bite Back: Culinary Coups in Caribbean Literature
Valérie Loichot





Eating Anxiety: The Perils of Food Politics
Chad Lavin

Sounding Imperial: Poetic Voice and the Politics of Empire, 1730-1820
James Mulholland

Romantic Revisions in Novels from the Americas (Comparative Cultural Studies)
Lauren Maxwell Rule

Immigration, Ethnicity, and National Identity in Brazil, 1808 to the Present (New Approaches to the Americas)
Jeffrey Lesser



2012:

The Christ Child in Medieval Culture: Alpha es et O!
Mary Dzon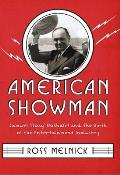 American Showman: Samuel "Roxy" Rothafel and the Birth of the Entertainment Industry, 1908-1935 (Film and Culture)
Ross Melnick


2011:

The Cambridge Introduction to Eighteenth-Century Poetry
John Sitter





Reconsidering Biography: Contexts, Controversies, and Sir John Hawkin's Life of Johnson
Martine W. Brownley



Roth and Trauma: The Problem of History in the Later Works (1995-2010)
Aimee L. Pozorski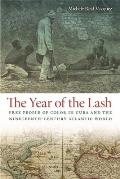 The Year of the Lash: Free People of Color in Cuba and the Nineteenth-Century Atlantic World (Early American Places)
Michele Reid-Vazquez




The Jaguar Within
Shamanic Trance in Ancient Central and South American Art (Linda Schele Series in Maya and Pre-Columbian Studies)
Rebecca R. Stone

Latin American and Caribbean Ethnic Studies
Jeffrey Lesser and Raanan Rein, Guest Editors
2010:


Damned Notions of Liberty: Slavery, Culture, and Power in Colonial Mexico 1640-1769
Frank T. Proctor III

Yahweh's Winged Form in the Psalms
Joel M. LeMon
A Black Soldier's Story
Mark A. Sanders

In the World He Created According to His Will
David Caplan

Argentine Jews or Jewish Argentines?: Essays on Ethnicity, Identity, and Diaspora. (Jewish Identities in a Changing World)
Raanan Rein
The Greengrocer and His TV: The Culture of Communism After the 1968 Prague Spring
Paulina Bren





The Passions of Modernism: Eliot, Yeats, Woolf, and Mann
Anthony Cuda
The Doctor in the Victorian Novel
Tabitha Sparks


2009:


Basil of Caesarea, Gregory of Nyssa, and the Transformation of Divine Simplicity
Andrew Radde-Gallwitz

Islamism: Contested Perspectives on Political Islam
Richard Martin
Desert Voices: Bedouin Women's Poetry in Saudi Arabia
Moneera Al-Ghadeer
Spies: The Rise and Fall of the KGB in America
Harvey Klehr
A Social and Cultural History of Early Modern France
William Beik

Staring: How We Look
Rosemarie Garland-Thomson

The Scene of Harlem Cabaret: Race, Sexuality, Performance
Shane Vogel
Judge Richard S. Arnold: A Legacy of Justice on the Federal Bench
Polly J. Price
A Place in Politics: São Paulo, Brazil, from Seigneurial Republicanism to Regionalist Revolt
James P. Woodard

Screening a Lynching: The Leo Frank Case on Film and Television
Matthew H. Bernstein

Imagining Selves: Essays in Honor of Patricia Meyer Spacks
Rivka Swenson & Elise Lauterbach





2008:

Literary Historicity: Literature and Historical Experience in Eighteenth-Century Britain
Ruth Mack

The Bhagavad Gita
Anonymous- Author
Laurie L. Patton - Translator / Introduction and Notes

Democracy's Prisoner: Eugene V. Debs, the Great War, and the Right to Dissent
Ernest Freeberg
•Winner of the 2008 David J. Langum, Sr. Prize in American Legal History
•Los Angeles Times 2008 Book Prize Finalist in Biography

The Politics of Responsibility
Chad Lavin
Surrealism and the Art of Crime
Jonathan P. Eburne

La Diaspora Cubana en Mexico: Terceros Espacios Y Miradas Excentricas
Tanya N. Weimer