Fellowships
Current Fellows
President's Humanities Fellow | Senior | Post-Doctoral | Poetics
Graduate Dissertation Completion
Honors Undergraduate | SIRE Undergraduate
Distinguished Visiting Professorship | VW Foundation Fellowship Program
CHCI/SSHRC Post-Doctoral Fellowships Collaboration | Summer Research Fellows
Alumni of the Center | Fellow Publications


Current Fellows 2014-2015


PRESIDENT'S FELLOWSHIP IN THE HUMANITIES
Tenured Members of the Emory Faculty
Henry Bayerle is Associate Professor of Classics at Oxford College of Emory University, where he has taught since 2006. He earned a B.A. in Classics at Brown University, an M.A. in French from Indiana University, and a Ph.D. in Comparative Literature from Harvard University. His research focuses on the reception of the Greek and Roman classics in European literature, especially in medieval Italy and France. He has published on the medieval Ars memoriae, Ovid and medieval French Mélusine romances, and several Latin works of medieval Italy. He is also actively interested in second language acquisition research and has published on Latin language pedagogy. At the Fox Center he will work on a Latin edition and English translation of the Chronicon Novaliciense, an 11th-century chronicle composed at the Piedmontese abbey of Novalesa.
SENIOR FELLOWS
Tenured Members of the Emory Faculty
Elizabeth M. Bounds is Associate Professor of Christian Ethics at the Candler School of Theology and the Graduate Division of Religion, where she has taught since 1997. Besides publishing Coming Together/Coming Apart: Religion, Modernity, and Community, she has authored several essays in edited volumes and is a co-editor of Welfare Policy: Feminist Critiques and Justice in the Making: Feminist Social Ethics. The core of her research, teaching, and scholarship focuses on moral and Christian theological responses in contexts of conflict and violence, whether in the US prison system, in ordinary congregational life, or in post-conflict situations such as Liberia. While at the Fox Center, she is writing a book on the ethics of responsibility and redemption as a restorative approach to incarceration, which is based both on research on religion in the US prison system and on teaching in the Georgia prison system.
James V.H. Melton, Professor of History, joined the Emory faculty in 1987. His primary area of interest is early modern Europe, with a special focus on Enlightenment culture, Central Europe, and most recently the Atlantic World. His Religion, Community, and Slavery on the Southern Colonial Frontier will appear with Cambridge University Press in 2015. His previous books include The Rise of the Public in Enlightenment Europe (2001) and Absolutism and the Eighteenth-Century Origins of Compulsory Schooling (1988). At the Fox Center he will be writing a book on Lorenzo Da Ponte (1749-1838), best known today as Mozart's librettist, and the trans-European and trans-Atlantic migration of musical culture in the eighteenth and nineteenth centuries.
Karla Oeler is Associate Professor of Film and Media Studies and Core Faculty in the Department of Comparative Literature. She is the author of A Grammar of Murder: Violent Scenes and Film Form (2009) and several articles on literature and film, including works by Fyodor Dostoevsky, Jean-Luc Godard, Sergei Parajanov, Jean Renoir, and André Bazin. At the Fox Center she will be working on a book about the paradoxical, and intimate, relationship between film and thinking; it focuses on the filmic adaptation of literary forms designed to show private thoughts, or inner speech (interior monologue, free indirect discourse, lyric, soliloquy, the diary).
Deboleena Roy is Associate Professor of Women's, Gender, and Sexuality Studies and Neuroscience and Behavioral Biology at Emory University. She received her Ph.D. in reproductive neuroendocrinology and molecular biology from the Institute of Medical Science at the University of Toronto. In her doctoral work, she examined the effects of estrogen and melatonin on the gene expression and cell signaling mechanisms in gonadotropin-releasing hormone (GnRH) neurons of the hypothalamus. Her current areas of interest include feminist science and technology studies, philosophy of science, neuroethics, molecular biology, and reproductive justice movements. She has published her work in journals such as Hypatia: A Journal of Feminist Philosophy; American Journal of Bioethics; Neuroethics; Australian Feminist Studies; Rhizomes: Cultural Studies of Emerging Knowledge; Endocrinology; Neuroendocrinology; and the Journal of Biological Chemistry. Her research and scholarship attempts to make a shift from feminist critiques of science to the creation of feminist practices that can contribute to scientific inquiry in the lab.
Joseph Skibell, a professor of English and Creative Writing, is the author of three novels. A Blessing on the Moon received the Rosenthal Foundation Award from the American Academy of Arts and Letters. The English Disease received the Jesse H. Jones Award from the Texas Institute of Letters, and A Curable Romantic, the Sami Rohr Award in Jewish Literature. His short stories and essays have appeared in Story, Tikkun, The New York Times, and Poets & Writers, among other periodicals, and he has written or translated essays for three books of photographs: Loli Kantor's There was a Forest, Neil Folberg's The Serpent's Chronicle, and Fred Stein: Paris New York. A recipient of a Halls Fellowship, a Michener Fellowship and a National Endowment for the Arts Fellowship, Skibell was inducted into the Sami Rohr Literary Institute in 2011. He is the director of the Richard Ellmann Lectures in Modern Literature. A fourth book, Six Memos from the Fifth Millennium, a mytho-poetic meditation on the stories in the Talmud, is awaiting publication, and he has completed a sixth book, a collection of true stories called My Father's Guitar & Other Imaginary Things. He plans to work on a new novel at the Fox Center.
N.E.H. POSTDOCTORAL FELLOW IN POETICS
Seth Perlow (Ph.D., Cornell University) is an Assistant Professor of English at Oklahoma State University. He specializes in twentieth-century and contemporary American literature, poetry and poetics, and media theory. He edited Gertrude Stein's Tender Buttons: The Corrected Centennial Edition (City Lights, 2014). His current project, The Poem Electric: Technology and Uncritical Thinking in American Verse Cultures, traces a lineage of experimentalists for whom electronics do not work as "information technologies" but offer alternatives to rationalism. Bringing the poetry of Susan Howe, Frank O'Hara, Amiri Baraka, and others into conversation with theories and histories of electronic media, this study challenges the privilege of information in the digital humanities by arguing that the electrification of American poetry and literary scholarship has enabled uncritical thinking.

POST-DOCTORAL FELLOWS


Jeremy Bell (Ph.D., DePaul University) specializes in Ancient Philosophy with a focus on the relationship between practices of care and systems of governance. His first book (co-edited with Michael Naas) is a collected volume entitled Plato's Animals (Indiana University Press, 2015). This book analyzes what are often taken to be purely literary or rhetorical devices—the examples, analogies, or metaphors of animals in the dialogues—in order to develop Plato's most philosophical ideas. While at the Fox Center, Dr. Bell will be working on a book manuscript, entitled Plato's Politics of Care. This project argues that Plato's philosophy is structured around the concept of care (epimeleia) and that this concept provides a means by which Plato analyzes the often tense relationship between ethics and politics.
William Bryan (Ph.D., The Pennsylvania State University) is an environmental historian, and his work provides a historical perspective on the origins of sustainable development in the United States. At the Fox Center, he will be completing his current book manuscript, entitled Nature and the New South: Competing Visions of Resource Use in a Developing Region, 1865-1929. This manuscript uses the lens of environmental history to consider how conflicts over the control and use of natural resources shaped attempts to rebuild the economy of the American South in the wake of the Civil War. By placing the South within the broader American conservation movement, this study sheds light on early attempts to determine what enterprises were the most sustainable, and it traces how these ideas shaped economic development in the late-nineteenth and early-twentieth century United States.


Amanda S. Wright (Ph.D., University of Kansas) is Assistant Professor at the University of South Carolina. Her research and teaching touch on themes of modernity in Asian art, with a focus on avant-garde painting in early twentieth-century China. While at Emory, she will finish her book manuscript, Pretty as a Picture: Qiu Ti and Women Artists of the Republican Period. Centering on interrelated questions of modernist theory, feminism, the popular press, and personal identity, this project explores the role of Chinese women artists in the art community and larger society during the Republican period (1911-1949).
GRADUATE DISSERTATION COMPLETION FELLOWS
The Laney Graduate School of Arts and Sciences
Emory University
Jill Marshall (Religion) is completing her dissertation, "Women Praying and Prophesying: Gender and Inspired Speech in First Corinthians." This project asks: In ancient Mediterranean settings, was prophecy viewed and received differently when a man or a woman spoke? To answer this question, she analyzes Paul's first letter to the Corinthians within its broader socio-cultural and literary contexts. In this letter, Paul expresses tension about women praying or prophesying in the early Christian assembly. Marshall's work examines literary and archaeological evidence for conventions about women's public speech, religious authority and characterizations of female prophets, and religious spaces and activities in Roman Corinth.
Taylor Schey (Comparative Literature) is completing his dissertation, "Romantic Junctions: Skepticism, Politics, Aesthetics." This project explores the afterlife of David Hume's epistemological skepticism in the political aesthetics, polemics, and poetics of British Romanticism, while challenging the assumption that the conclusions of eighteenth-century empiricism were largely a source of anxiety and crisis for Romantic writers. Situating Hume's philosophical treatment of the concepts of custom, analogy, and necessity in relation to the literary and theoretical writings of Edmund Burke, William Wordsworth, and Percy Bysshe Shelley, Schey recasts contemporary debates on the consequences of skepticism and argues for a new way of apprehending the junction of politics and aesthetics in the Romantic era.
Andrea Scionti (History) is completing his dissertation: "Not our Kind of Anti-Communists: Americans and the Congress for Cultural Freedom in France and Italy, 1950-1967." His project looks at the cultural Cold War in Western Europe as a lens to explore the limits of U.S. influence and persuasion within the American "empire by invitation." U.S. policymakers and intellectuals tried to further American interests and a "hegemonic discourse" through the Congress for Cultural Freedom, an organization created to promote and coordinate anti-Communist intellectuals with covert funding from the CIA. Far from being puppets or unwitting assets, French and Italian intellectuals repeatedly challenged and frustrated American expectations, and influenced the nature of America's cultural Cold War.
UNDERGRADUATE FELLOWS

Undergraduate Humanities Honors
Emory College of Arts and Sciences
Hannah Rose Blakeley is a senior majoring in Interdisciplinary Studies and French, with a minor in German. Her honors thesis examines the art of German draftsman and printmaker Käthe Kollwitz (1867-1945), in particular her A Weavers' Rebellion cycle (1893-97). Kollwitz based this cycle of six prints on a drama by Gerhart Hauptmann, and Blakeley uses critical analyses of Hauptmann's play to investigate the political ramifications of Kollwitz's artworks.. In comparing A Weavers' Rebellion with its theatrical source of inspiration and providing a close reading of Kollwitz's images themselves, Blakeley offers new interpretations of the artist's work that are informed but not bounded by gender and biography.
Sarah Freeman is a senior majoring in Dance and Movement Studies and English. Her honors thesis combines two disciplines in the creation of her project "All Being Displaced: Movement Translations of Flannery O'Connor." In an evening length performance, she will present two dance works based on O'Connor's short story "The Displaced Person" and a solo piece inspired by O'Connor's life and letters. Taking narrative as a variable in choreographic process, the two interpretations of "The Displaced Person" will explore how the presence or absence of a linear plot structure changes the interpretation of text into dance. Emory's unique relationship to O'Connor as the treatment center for her lupus and now, the repository of an immensely detailed collection of her manuscripts and letters in the MARBL, allows Freeman the opportunity for intimate access to the writer's body of work. The project will explore O'Connor's relationship to her body and ideas of physical and creative disability in an evening dedicated to the bizarre, the sublime, and the disturbingly truthful.


Lizzie Howell is a senior majoring in Religion, History, and German Studies. Her senior honors thesis examines responses to Protestant and Jewish toleration in the Habsburg Empire from 1781 to 1789. Her analysis centers around two important religious figures — one Catholic and one Jewish — who came out in support of religious toleration and, consequently, which fostered lively debates within their religious communities. Additionally, she puts these voices in conversation with sources concerning Jewish toleration in Germany, Protestant voices discussing Protestant toleration, and more secular responses. She is particularly interested in comparing utility arguments in favor of religious toleration with arguments rooted in scripture and religious thought.
Jovonna Jones is a senior double majoring in Philosophy and African-American Studies. Her honors thesis contemplates Black Women photographers from the early 20th and 21st Centuries, extrapolating ethical ontologies from their photographic works and ways of seeing. Jovonna's wider academic interests and campus engagement circulate around difference, self, community, and visuality. She is a Mellon Mays Undergraduate Fellow, Emory Black Student Union Advisory Board member, Center for Women intern, and Advocates for Racial Justice fellow. Jovonna is a youth consultant and board member for VISIONS Inc., a Boston-based non-profit that consults in diversity and inclusion.

Nathaniel Meyersohn is a senior majoring in History with a focus on the civil rights movement and the South. Meyersohn is writing a senior honors thesis on former Democratic congressman Charles L. Weltner, Georgia's Fifth District representative from 1963-1967. Meyersohn will analyze Weltner's tenure in Congress against the backdrop of the racial tumult sweeping the South. Meyersohn will closely examine Weltner's vote in favor of the landmark 1964 Civil Rights Act—for which he became the sole representative from the Deep South to support the bill—and his controversial decision to leave Congress in 1966 in opposition to arch-segregationist Lester G. Maddox's bid for governor. By framing Weltner, a largely overlooked figure in the history of the period, as the archetype for New South Democrats, Meyersohn's project will contribute to the historiography of the transformative changes to southern politics during the 1960s.


Bennett Ostdiek, a senior majoring in History, is writing an honors thesis on the foreign relations of the Confederacy. It focuses on Henry Hotze, a Confederate propaganda agent stationed in London during the Civil War. Hotze attempted to use the power of the press to create popular support for the Confederacy in Britain. Hotze arrived in London in late January, 1862, at the beginning of a critical period in Confederate foreign relations. Hotze wrote numerous dispatches to the Confederate State Department while in London, and in these he both describes the actions that he is taking in support of Southern diplomatic objectives and offers his assessment of British public opinion toward the Confederacy. Using these letters as its core and supplementing them with newspaper articles and secondary sources, Ostdiek aims to tell the story of Confederate diplomacy in the crucial year of 1862 through the eyes of Henry Hotze.
Erica Sterling is a senior double majoring in History and Psychology. Her honors thesis, "A Better Chance for Brown," is on the role of philanthropy in the integration of private secondary education in the United States from 1963 to 1979. In her thesis she focuses on a privately funded program called A Better Chance (ABC), which was launched as an unprecedented educational experiment in 1963 through the joint efforts of twenty-three independent school headmasters, Dartmouth College, and the Rockefeller Foundation. She tells the story of how ABC, the most prominent educational endeavor of its day, attempted to tackle integration and equal opportunity by recruiting low income and minority students to attend the most elite preparatory schools in America. For her research, she is using archival materials gathered at the Rockefeller Archive Center in Tarrytown, New York.
Scholarly Inquiry and Research at Emory (SIRE)
Emory College of Arts and Sciences
Michael Van Ginkel is majoring in Ancient Mediterranean Studies and History/Classics. He is working on a project entitled "Conceptualizing 5th Century Athenian Military Commemoration" which focuses on public burial and commemoration of Athenian war casualties. By compiling archaeological evidence and analyzing primary and secondary literature, he creates a three-dimensional reconstruction of the Kerameikos burial grounds. A digital visualization of the area, stressing the spatial relationships between monuments and their natural and artificial surroundings, facilitates a conceptual understanding of Athenian burial ground ideology. ​In addition to using programs such as 3ds Max to create virtual renderings, he employs the use of geographical information systems to highlight topographical​ elements influencing burial ground practices
President's Humanities Fellows Program
The Bill and Carol Fox Center for Humanistic Inquiry announces an annual Fellowship available to tenured members of the Emory University faculty in the professional schools and Oxford College for an academic year of study and residence in the Center. The purpose of the FCHI President's Humanities Fellows Program is to stimulate and support humanistic research by providing faculty with the necessary time, space, and other resources.
Senior Fellows Program
The Bill and Carol Fox Center for Humanistic Inquiry announces up to four annual internal Fellowships available to tenured members of the Emory University faculty for an academic year of study and residence in the Center. FCHI Senior Fellows will be released from their University teaching and service commitments for the academic year, in addition to receiving a research budget from the Center.
Post-Doctoral Fellows Program

The Bill and Carol Fox Center for Humanistic Inquiry announces up to three annual Post-Doctoral Fellowships for an academic year of study, teaching, and residence in the Center. The purpose of the FCHI Post-Doctoral Fellows Program is to stimulate and support humanistic research by providing scholars in early stages of their careers with the necessary time, space, and other resources. In addition, the Program was created to allow the Emory community access to a range of humanistic work by visiting scholars from other institutions.

Post-Doctoral Fellowship in Poetics

The Bill and Carol Fox Center for Humanistic Inquiry announces a Post-Doctoral Fellowship in Poetics, funded by a Challenge Grant awarded by the National Endowment for the Humanities, for an academic year of study, teaching, and residence in the Center. Please note that Post-Doctoral Fellows, who must have the Ph.D.in hand before submission of their applications, are awarded to those who have held the Ph.D. for no more than six years before receiving the fellowship.
Dissertation Completion Fellows Program

The Bill and Carol Fox Center for Humanistic Inquiry announces its annual Dissertation Completion Fellowships for students enrolled in the Laney Graduate School of Emory University for an academic year of residence in the Center to finish their dissertations. The purpose of the FCHI Dissertation Completion Fellowship Program is to support timely completion of Ph.D. work; it is designed for students whose work is far enough advanced so that completion and final approval of the dissertation during the academic year can be assured.

Humanities Honors Fellowship

The Fox Center for Humanistic Inquiry, with the Emory College Honors Program, will offer up to four undergraduate fellowships to support work on completing projects for one semester.
APPLICATION
Fox Center Undergraduate Blog

SIRE Fellowship
SIRE Grants support independent research and scholarly projects by undergraduate students. In partnership with Emory College of Arts and Sciences, these fellowships for students in the humanities who may not need research funds, will provide office space at the FCHI and the opportunity to participate in a vibrant humanities research community of Emory faculty, graduate students, and visiting scholars for the fall semester.
APPLICATION
Fox Center Undergraduate Blog

Distinguished Visiting Professorship
In alternate years, the Fox Center for Humanistic Inquiry brings to Emory an eminent humanities scholar with an international reputation in interdisciplinary research for a semester in residence in a humanities department or program as a FCHI Fellow, to teach, do research, present public lectures and discussions, and participate in the intellectual life of the Center.
VW Foundation Fellowship Program

In Spring 2014, the Fox Center became partner institution with the Volkswagen Foundation's Post-doctoral Fellowships in the Humanities at Universities and Research Institutes in the U.S. and Germany. Led by Professor Astrid Eckert from Emory's Department of History, the FCHI applied and was granted partner institution status. The program funds up to 12 post-doctoral Fellows from German institutions who will spend an academic year concentrating on research, and the FCHI is now one of the options they may choose. Please click here for more information.
CHCI/SSHRC Post-Doctoral Fellowships Collaboration
The Fox Center is a host institution for CHCI/SSHRC Fellowships Collaboration. These SSHRC Post-Doctoral Fellowships are open to Canadian citizens and offer stipendiary support for full-time research to recent PhD graduates. Through this collaboration, SSHRC Post-Doctoral Fellows are residents in CHCI member institutions, and become part of stimulating research environments with access to unique scholarly resources and communities. More information on these Fellowships is located at http://chcinetwork.org/chci-sshrc-postdoctoral-fellowships-collaboration/
Summer Research Fellows
Each summer Emory University's Robert W. Woodruff Library, in partnership with the Bill and Carol Fox Center for Humanistic Inquiry, offers short-term fellowships to visiting scholars to support scholarly use of the Library's research collections.
More info...
Fellow Publications


2015:


Plato's Animals: Gadflies, Horses, Swans, and Other Philosophical Beasts (Studies in Continental Thought)
Jeremy Bell (Editor), Michael Naas (Editor)




Disagreements of the Jurists: A Manual of Islamic Legal Theory
Devin Stewart



Sartre: A Philosophical Biography
Thomas R. Flynn



2014:


Entrepreneurial Selves: Neoliberal Respectability and the Making of a Caribbean Middle Class
Carla Freeman


The Congress of Vienna: Power and Politics after Napoleon
Brian E. Vick




Hannah Arendt and the Negro Question
Kathryn T. Gines
Metaphysics: A Critical Translation with Kant's Elucidations, Selected Notes, and Related Materials
Courtney D. Fugate

Nietzsche as a Scholar of Antiquity (Continuum Studies in Philosophy)
Anthony K. Jensen

Ovid: Epistulae ex Ponto Book I (Cambridge Greek and Latin Classics)
Garth Tissol




Rhyme's Challenge: Hip Hop, Poetry, and
Contemporary Rhyming Culture
David Caplan
2013:


Montaigne and the Origins of Modern Philosophy
Ann Hartle




Domesticating Empire: Enlightenment in Spanish America
Karen Stolley



Safe Space: Gay Neighborhood History and the
Politics of Violence
Christina B. Hanhardt



Celibacies: American Modernism and Sexual Life
Benjamin Kahan

Architecture and Statecraft: Charles of Bourbon's Naples, 1734-1759 (Buildings, Landscapes, and Societies)
Robin L. Thomas



Republics at War, 1776-1840: Revolutions, Conflicts, and Geopolitics in Europe and the Atlantic World (War, Culture and Society, 1750-1850)
Judith A. Miller




Nietzsche's Philosophy of History
Anthony K. Jensen

The Muslim Brotherhood: Evolution of an Islamist Movement
Carrie Rosefsky Wickham



Euripides: Alcestis (Companions to Greek and Roman Tragedy)
Niall W. Slater




The Tropics Bite Back: Culinary Coups in Caribbean Literature
Valérie Loichot


Eating Anxiety: The Perils of Food Politics
Chad Lavin

Sounding Imperial: Poetic Voice and the Politics of Empire, 1730-1820
James Mulholland

Romantic Revisions in Novels from the Americas (Comparative Cultural Studies)
Lauren Maxwell Rule

Immigration, Ethnicity, and National Identity in Brazil, 1808 to the Present (New Approaches to the Americas)
Jeffrey Lesser


2012:

The Christ Child in Medieval Culture: Alpha es et O!
Mary Dzon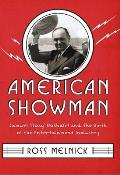 American Showman: Samuel "Roxy" Rothafel and the Birth of the Entertainment Industry, 1908-1935 (Film and Culture)
Ross Melnick


2011:

The Cambridge Introduction to Eighteenth-Century Poetry
John Sitter





Reconsidering Biography: Contexts, Controversies, and Sir John Hawkin's Life of Johnson
Martine W. Brownley



Roth and Trauma: The Problem of History in the Later Works (1995-2010)
Aimee L. Pozorski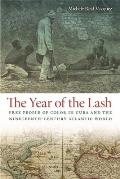 The Year of the Lash: Free People of Color in Cuba and the Nineteenth-Century Atlantic World (Early American Places)
Michele Reid-Vazquez




The Jaguar Within
Shamanic Trance in Ancient Central and South American Art (Linda Schele Series in Maya and Pre-Columbian Studies)
Rebecca R. Stone

Latin American and Caribbean Ethnic Studies
Jeffrey Lesser and Raanan Rein, Guest Editors
2010:


Damned Notions of Liberty: Slavery, Culture, and Power in Colonial Mexico 1640-1769
Frank T. Proctor III

Yahweh's Winged Form in the Psalms
Joel M. LeMon
A Black Soldier's Story
Mark A. Sanders

In the World He Created According to His Will
David Caplan

Argentine Jews or Jewish Argentines?: Essays on Ethnicity, Identity, and Diaspora. (Jewish Identities in a Changing World)
Raanan Rein
The Greengrocer and His TV: The Culture of Communism After the 1968 Prague Spring
Paulina Bren





The Passions of Modernism: Eliot, Yeats, Woolf, and Mann
Anthony Cuda
The Doctor in the Victorian Novel
Tabitha Sparks


2009:


Basil of Caesarea, Gregory of Nyssa, and the Transformation of Divine Simplicity
Andrew Radde-Gallwitz

Islamism: Contested Perspectives on Political Islam
Richard Martin
Desert Voices: Bedouin Women's Poetry in Saudi Arabia
Moneera Al-Ghadeer
Spies: The Rise and Fall of the KGB in America
Harvey Klehr
A Social and Cultural History of Early Modern France
William Beik

Staring: How We Look
Rosemarie Garland-Thomson

The Scene of Harlem Cabaret: Race, Sexuality, Performance
Shane Vogel
Judge Richard S. Arnold: A Legacy of Justice on the Federal Bench
Polly J. Price
A Place in Politics: São Paulo, Brazil, from Seigneurial Republicanism to Regionalist Revolt
James P. Woodard

Screening a Lynching: The Leo Frank Case on Film and Television
Matthew H. Bernstein

Imagining Selves: Essays in Honor of Patricia Meyer Spacks
Rivka Swenson & Elise Lauterbach





2008:

Literary Historicity: Literature and Historical Experience in Eighteenth-Century Britain
Ruth Mack

The Bhagavad Gita
Anonymous- Author
Laurie L. Patton - Translator / Introduction and Notes

Democracy's Prisoner: Eugene V. Debs, the Great War, and the Right to Dissent
Ernest Freeberg
•Winner of the 2008 David J. Langum, Sr. Prize in American Legal History
•Los Angeles Times 2008 Book Prize Finalist in Biography

The Politics of Responsibility
Chad Lavin
Surrealism and the Art of Crime
Jonathan P. Eburne

La Diaspora Cubana en Mexico: Terceros Espacios Y Miradas Excentricas
Tanya N. Weimer