Fellowships
Current Fellows | Senior | Post-Doctoral | Poetics
Graduate Dissertation Completion
Honors Undergraduate | SIRE Undergraduate
Distinguished Visiting Professorship
Summer Research Fellows | Alumni of the Center | Fellow Publications


Current Fellows 2013-2014
TENURED FACULTY OF EMORY UNIVERSITY

Deborah E. Lipstadt is Dorot Professor of Modern Jewish History and Holocaust Studies. Her area of specialization is history of the Holocaust and Holocaust denial. Her books include Denying the Holocaust: The Growing Assault on Truth and Memory (1993), History on Trial: My Day in Court with a Holocaust Denier (2005), and The Eichmann Trial (2011). History on Trial won the National Jewish Book Award. While at the Fox Center she will be working on a book on the evolution of Holocaust Studies. At Emory she was the founding Director (1997-2008) of the Tam Institute for Jewish Studies. She also directs the website www.HDOT.org (Holocaust Denial on Trial) which archives the documents, expert reports, transcripts, and judgment from the libel suit brought against her in the United Kingdom in 2000 by Holocaust Denier David Irving, who sued her for having called him a Holocaust denier. After a twelve week trial the court dismissed his claims.
Michael Moon currently serves as Professor of Women's, Gender & Sexuality Studies and of English at Emory, where he has taught since 2006. He has published books on Walt Whitman and embodiment, imitation and initiation in the writings of Henry James and the art of Joseph Cornell and Andy Warhol, and, most recently, the art and writings of Chicago "outsider" artist Henry Darger. He is a former co-editor of the journal American Literature and, with Jonathan Goldberg and the late Eve Kosofsky Sedgwick, of the Duke University Press book series Series Q, a major venue for the publication of scholarship in the field of queer theory. His current research is on sexuality, seriality, and translation in the visual and verbal legacies of the Arabian Nights.
Philip L. Reynolds is Aquinas Professor of Historical Theology. He joined the faculty of Candler School of Theology in 1992, and he is a senior fellow of Emory's Center for the Study of Law and Religion, for which he directed a project on the Pursuit of Happiness (2005-2010). His research and teaching focus on medieval theology and religious practices, and much of his published writing has been on the history of marriage in theology and canon law. He is the author of Marriage in the Western Church (1994) and Food and the Body (1999), and he is currently completing a major history of marriage as a sacrament. Reynolds has a Henry Luce III fellowship in theology for 2013-2014. He will be writing a book on mystical theology while at the Fox Center, based on a seminar that he has been teaching at Emory for two decades.
Devin J. Stewart received a B.A. in Near Eastern Studies from Princeton University in 1984 and earned a Ph.D. in Arabic and Islamic Studies from the University of Pennsylvania in 1991. He has been teaching at Emory in the Department of Middle Eastern and South Asian Studies since 1990. His research has focused on Shiite Islam, the Qur'an, Islamic law and legal education, the Moriscos of Spain, and Arabic dialectology. Recent publications include: "Polemics and Patronage in Safavid Iran: The Debate on Friday Prayer during the Reign of Shah Tahmasb," Bulletin of the School of Oriental and African Studies 72.3 (2009): 425-57; and "Poetic License in the Qur'an: Ibn al-Sa'igh al-Hanafi's Ihkam al-Ray fi Ahkam al-Ay," Journal of Qur'anic Studies 11.1 (2009): 1-54. At the Fox Center, he will be working on a monograph on rhyme and rhythm in the Qur'an, building on disparate discussions in commentaries on the Qur'an, Arabic rhetorical manuals, and modern Arab and German scholarship in Qur'anic studies.
Sharon Strocchia is Professor of History at Emory, where she has been teaching since 1988. Her research and teaching have centered on women, religion and sexuality in early modern Europe, particularly Renaissance Italy. More recently her interests have shifted to the social history of health, medicine and disability in the premodern period. Strocchia is the author of Death and Ritual in Renaissance Florence (1992), and Nuns and Nunneries in Renaissance Florence (2009), which was awarded the Marraro Prize by the American Catholic Historical Association for the best book in Italian history. She has published numerous articles on female religiosity and sociability in Renaissance Italy, gender and ritual, education, mental health, and women in early scientific pursuits. At the Fox Center, she will be writing a book on the relationship between women's healthcare activities in Renaissance hospitals, convents and princely households and the circulation of medical knowledge.
N.E.H. POST-DOCTORAL FELLOW IN POETICS
Anne Keefe (Ph.D., Rutgers University; M.F.A., University of Maryland) specializes in modern and contemporary poetry and poetics with an emphasis on the relationship between poetry and the visual arts. Her current book project, Ekphrastic Sensible: The Politics of Word and Image in Contemporary Lyric Poetry, focuses on the ways in which contemporary poets use ekphrasis (or poetry that takes visual art as its subject matter) to investigate the perceptual politics of representation. Drawing on feminist poetics, aesthetic theory, and phenomenology, the project explores ekphrasis as sensation-in-language in the work of Mei-mei Berssenbrugge, Natasha Trethewey, Mark Doty, Siri Hustvedt, Sharon Dolin, and others. Anne is also the author of a book of poems, Lithopedia (2012), which won the Bull City Press first book award.
POST-DOCTORAL FELLOWS
Courtney D. Fugate (Ph.D., Katholieke Universiteit Leuven, Belgium) is Assistant Professor at The American University of Beirut, Lebanon, and specializes in Kant and Early Modern Philosophy. His first book (with John Hymers) was Alexander Baumgarten's 'Metaphysics': A Critical Translation with Kant's Elucidations, Selected Notes, and Related Materials (Bloomsbury, 2013). While at the Center, he will finish his manuscript, The Destiny of Mankind: Teleology and Philosophy before Kant's Critical Turn, and prepare a commentary on Kant's Critique of Practical Reason.
Jennifer Rhee (Ph.D., Duke University) is an Assistant Professor of English at Virginia Commonwealth University. Her research and teaching focus on contemporary American literature, humanoid technologies, and media studies. At Emory, she will be working on her book manuscript, Anthropomorphic Attachments: Robotics and Artificial Intelligence in Literature, Art, Technology, and War. This project explores the interrelations among literary works, robotic art, and humanoid technologies from the 1950s to the present. Analyzing the shifting conceptions of the human that shape fictional, artistic, and technological robots and AIs, Anthropomorphic Attachments examines the forms of human life these robotic imaginaries legitimize, exclude, and complicate.
Michael Ursell (Ph.D., University of California, Santa Cruz) specializes in early modern literature, with an emphasis on English and French lyric poetry ca. 1500-1700. While at the Fox Center, he will finish his book manuscript, The Muses' Anvil: Inspiration and Bookmaking in Renaissance Lyrics. This project revises the more familiar narrative in which pre-moderns "believed in" Muses, but lost those beliefs when a modern subject emerged along with an era of skepticism, psychology, science, and materialism, explaining instead how Renaissance figures of inspiration (visits from Muses, ecstatic trances, or spells of effortless composition) find their place alongside the history of materialist thought in an era transitioning from sixteenth-century human sciences to seventeenth-century mechanistic theory.
GRADUATE DISSERTATION COMPLETION FELLOWS
Candidates of the Laney Graduate School of Arts and Sciences
Emory University
Craig Perry (History) is completing his dissertation, "The Daily Life of Slaves and the Global Reach of Slavery in Medieval Egypt." His project uses Arabic and Hebrew documentary sources from the Cairo Geniza in order to uncover the life histories of the domestic slaves who were intimately embedded within the social order of urban households in the twelfth and thirteenth centuries. Perry also presents new evidence that demonstrates how geo-political concerns in the greater Mediterranean shaped an evolving inter-regional trade in slaves that stretched from Europe to South Asia. His analysis of medieval Egyptian slavery yields new insights into the larger social worlds of the medieval families and religious communities of which slaves were a part.
Adam Rosenthal (Comparative Literature) is completing his dissertation, "The Gift of Poetry in Romantic and Post-Romantic Literature." His dissertation tracks figurations of poetry as a gift in Baudelaire, Shelley and Thoreau, while asking how these poetry-gifts incorporate problems of memory, economics and literary genre. Using the theoretical framework established by Derrida's work on the gift in Given Time, Rosenthal explores the broader implications of the literary-gift for nineteenth-century conceptions of literature, and asks, finally, what it might mean "to give" in these contexts.

UNDERGRADUATE FELLOWS
Scholarly Inquiry and Research at Emory (SIRE)
and Undergraduate Humanities Honors
Emory College of Arts and Sciences

Kurtis Anderson is a senior majoring in both History and Political Science and participating in a BA/MA program in History. His honors/masters thesis research is on the Divine Right of Kings in early modern Britain, focusing on the works of Sir Robert Filmer. While Filmer's work shares may similarities with authors before him, long after his death in the midst of the English Civil War, he becomes the standard bearer for the restored Stuart monarchy under James II. Why was the anti-Catholic Filmer lifted up by the royalists after 1680 to defend a Catholic king despite the plethora of other options at their disposal? With the guidance of Dr. Patrick Allitt, Kurtis seeks to provide a new perspective on an often discarded theory and ridiculed author that both helped form the foundation for modern England.


Maglyn Bertrand is a senior majoring in Music and Latin American Studies. Her senior honors thesis is on the new song movement in Chile (nueva canción) and Argentina (nuevo cancionero). Within the paper she focuses on new song and its relationship to various aspects of the historical, political, and cultural context in both countries during the 1960s, 1970s, and 1980s. She emphasizes how context affected the development of varied strains of new song and how iconic performers shaped the movement through their individual styles, interpretations, and levels of political association. In addition she relates the development of new song during the three decade period to the understanding of new song's enduring legacy today.


Christina (Ha Eun) Cho is a junior majoring in Sociology. She has been assisting Dr. Mary Frederickson (ILA & James Weldon Johnson Institute) on the "Genetic Imaginary: Sickle Cell Disease in Global Perspective," a multi-disciplinary medical humanities study of the history of sickle cell disease. She is now working on an independent project, "Reproductive Decisions and Behaviors of Young Adults with Sickle Cell Disease (SCD) and Sickle Cell Trait (SCT)." The purpose of this quantitative and qualitative study is to expand the empirical evidence and narrative surrounding reproductive decisions of young adults with SCD and SCT in an effort to improve current educational interventions and transitional programs for SCD patients.

Jake Krakovsky is a senior majoring in Theater Studies. He has acted, directed, designed, written, advertised, and researched for theater groups including Theater Emory, Rathskellar Improv, Starving Artist Productions, Ad Hoc Productions, Out of Hand Theater, Theater on the Prowl, and the Alliance Theatre. For his senior honors thesis, Krakovsky is studying the use of comedy in engaging with Holocaust narratives, with an emphasis on theatrical writing and performance. The project will culminate in a one-man theater piece written and performed by Krakovsky, exploring Holocaust themes through a variation on the Jewish folklore of the Wise Men of Chelm.
Diego Javier Luis is a senior double majoring in Creative Writing and History. His honors thesis in hist ory, entitled "Francisco López de Gómara's Cortés: Grand Narrative of a New World Alexander," traces the classical structures present in López de Gómara's historical biography of Cortés and magnum opus, Historia de la conquista de México. Luis's intertextual analysis leads him to find comparative literary commemorations of Alexander in Cortés. He argues that López de Gómara's critics, namely the humanist Bartolomé de las Casas and Bernal Díaz del Castillo, realized the significance of the representation of Cortés as a classical hero. Condemning criticism from the aforementioned critics and others, as well as a royal ban on printing and sale of his text in Castille, attempted to silence López de Gómara's writing. However, Historia's eloquent romanticization of Cortés lives on today and drives canonical Eurocentric narratives even in the wake of the quincentenary of Columbus's voyage to the Americas.
Blake Mayes is a senior majoring in Religion with a minor in Community Building and Social Change. For his senior honors thesis, Mayes spent the summer conducting an ethnographic study of four ecumenical monasteries in Western Europe. Inspired by Thomas Merton's vision for an ecumenical post-Vatican II monasticism, Mayes' thesis asks if these ecumenical communities may have discovered forms of monastic practice that are able to transcend traditional denominational barriers. His work examines the ritual spaces, economic engines, and social justice commitments that sustain the communities. More specifically, he is seeking to discern if a common theological vision emerges from each community's common life.


Madeline Melnick is a senior in the College majoring in English and German Studies. She has studied abroad with Emory's summer program in Vienna and at Trinity College in Dublin, and the experiences in these cities cemented her love for 20th century art and the works of James Joyce. For her honors thesis she is researching the aesthetics of Modernist collage as a framework for understanding both the form and content of Ulysses. Her approach incorporates art criticism, genre theory, analyses of material culture, and close examination of the source text as well as the collage practice of Kurt Schwitters. As a participant in the English Department's 4+1 B.A./M.A. program, she hopes to supplement her thesis next year with a digital humanities project that will increase accessibility to and legibility of Joyce's most famous novel.


Fiona O'Carroll is a senior double majoring in History and French. Her honors thesis research in U.S. History focuses on the late 19th and early 20th century anti-suffrage movement. From 1868 to 1920, the most active, organized opposition to woman suffrage came from women. What beliefs, values, and concerns led anti-suffragists (popularly known as "antis") to form the National Association Opposed to Woman Suffrage? What ideas and arguments did antis put forward in publications such as "The True Woman" and "The Woman's Protest"? Working under the guidance of Dr. Patrick Allitt, Fiona hopes that her answers to these questions will contribute to historians' understanding of conservative women and antifeminist movements in American history.


Hannah Smagh is a junior double majoring in Ancient Mediterranean Studies and Anthropology. Her research focuses on Mediterranean Archaeology and she is continuing research on the Sanctuary of the Great Gods on Samothrace, Greece with Dr. Bonna Wescoat of Emory's Art History Department. Smagh has worked with Dr. Wescoat and colleagues from the Louvre Museum on the conservation and restoration of the Winged Victory of Samothrace last year and she is now beginning her own research. Using comparanda from other contemporary sanctuaries and the architectural plans for the sacred buildings on Samothrace, she will research possible reconstructions for the initiation rites of the sanctuary's cult. These reconstructions will be instrumental in the understanding of the sanctuary and the movement of peoples throughout the Ancient Greek world.

Abigail Weisberger is a senior double majoring in German Studies and Philosophy. Her research examines two German-Jewish autobiographies, Walter Benjamin's Berlin Childhood around 1900 (1938) and Gershom Scholem's From Berlin to Jerusalem (1977), focusing on the construction of space in Jewish social life. In their representations of their Berlin upbringings, the intersections of space and time constitute the Jewish identities of these authors. The purpose of this study is to show how the interplay of space, memory, and identity, both individual and collective, reveals Jewish reactions to and conceptualizations of their own marginality in a period of rupture.
James Zainaldin is a senior studying philosophy and the classics. At the Fox Center he will complete his senior thesis. James's thesis, under the direction of Prof. Garth Tissol of the Classics Department, examines the philosophic concept of education in the writings of Plato and Cicero. Specifically, it explores education's relationship to its cultural and political context, asking questions like: What sort of political responsibility does the educated individual have? When (if ever) is deception in education legitimate? To what extent ought poetry and rhetoric be incorporated into/excluded from educational curricula? Education is, by nature, a broadly interdisciplinary enterprise, and so too is its study; in his thesis, James hopes to clarify what sort of stake education has in the society in which it is rooted.
Senior Fellows Program
The Bill and Carol Fox Center for Humanistic Inquiry announces up to four annual internal Fellowships available to tenured members of the Emory University faculty for an academic year of study and residence in the Center. FCHI Senior Fellows will be released from their University teaching and service commitments for the academic year, in addition to receiving a research budget from the Center.
Post-Doctoral Fellows Program

The Bill and Carol Fox Center for Humanistic Inquiry announces up to three annual Post-Doctoral Fellowships for an academic year of study, teaching, and residence in the Center. The purpose of the FCHI Post-Doctoral Fellows Program is to stimulate and support humanistic research by providing scholars in early stages of their careers with the necessary time, space, and other resources. In addition, the Program was created to allow the Emory community access to a range of humanistic work by visiting scholars from other institutions.

Post-Doctoral Fellowship in Poetics

The Bill and Carol Fox Center for Humanistic Inquiry announces a Post-Doctoral Fellowship in Poetics, funded by a Challenge Grant awarded by the National Endowment for the Humanities, for an academic year of study, teaching, and residence in the Center. Please note that Post-Doctoral Fellows, who must have the Ph.D.in hand before submission of their applications, are awarded to those who have held the Ph.D. for no more than six years before receiving the fellowship.
Dissertation Completion Fellows Program

The Bill and Carol Fox Center for Humanistic Inquiry announces its annual Dissertation Completion Fellowships for students enrolled in the Laney Graduate School of Emory University for an academic year of residence in the Center to finish their dissertations. The purpose of the FCHI Dissertation Completion Fellowship Program is to support timely completion of Ph.D. work; it is designed for students whose work is far enough advanced so that completion and final approval of the dissertation during the academic year can be assured.

Humanities Honors Fellowship

The Fox Center for Humanistic Inquiry, with the Emory College Honors Program, will offer up to four undergraduate fellowships to support work on completing projects for one semester.
APPLICATION

SIRE Fellowship
SIRE Grants support independent research and scholarly projects by undergraduate students. In partnership with the College of Arts and Sciences, grants for students in the humanities who may not need research funds, will be awarded office space in the FCHI for one semester. Fox Center Undergraduate Blog
APPLICATION

Distinguished Visiting Professorship
In alternate years, the Fox Center for Humanistic Inquiry brings to Emory an eminent humanities scholar with an international reputation in interdisciplinary research for a semester in residence in a humanities department or program as a FCHI Fellow, to teach, do research, present public lectures and discussions, and participate in the intellectual life of the Center.
Summer Research Fellows
Each summer Emory University's Robert W. Woodruff Library, in partnership with the Bill and Carol Fox Center for Humanistic Inquiry, offers short-term fellowships to visiting scholars to support scholarly use of the Library's research collections.
More info...
Fellow Publications


2013:



Architecture and Statecraft: Charles of Bourbon's Naples, 1734-1759 (Buildings, Landscapes, and Societies)
Robin L. Thomas


Republics at War, 1776-1840: Revolutions, Conflicts, and Geopolitics in Europe and the Atlantic World (War, Culture and Society, 1750-1850)
Judith A. Miller


The Muslim Brotherhood: Evolution of an Islamist Movement
Carrie Rosefsky Wickham


Euripides: Alcestis (Companions to Greek and Roman Tragedy)
Niall W. Slater




The Tropics Bite Back: Culinary Coups in Caribbean Literature
Valérie Loichot



Eating Anxiety: The Perils of Food Politics
Chad Lavin

Sounding Imperial: Poetic Voice and the Politics of Empire, 1730-1820
James Mulholland

Romantic Revisions in Novels from the Americas (Comparative Cultural Studies)
Lauren Maxwell Rule

Immigration, Ethnicity, and National Identity in Brazil, 1808 to the Present (New Approaches to the Americas)
Jeffrey Lesser


2012:

The Christ Child in Medieval Culture: Alpha es et O!
Mary Dzon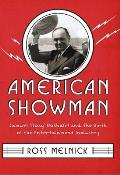 American Showman: Samuel "Roxy" Rothafel and the Birth of the Entertainment Industry, 1908-1935 (Film and Culture)
Ross Melnick


2011:

The Cambridge Introduction to Eighteenth-Century Poetry
John Sitter





Reconsidering Biography: Contexts, Controversies, and Sir John Hawkin's Life of Johnson
Martine W. Brownley



Roth and Trauma: The Problem of History in the Later Works (1995-2010)
Aimee L. Pozorski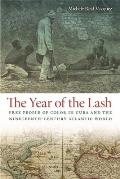 The Year of the Lash: Free People of Color in Cuba and the Nineteenth-Century Atlantic World (Early American Places)
Michele Reid-Vazquez




The Jaguar Within
Shamanic Trance in Ancient Central and South American Art (Linda Schele Series in Maya and Pre-Columbian Studies)
Rebecca R. Stone

Latin American and Caribbean Ethnic Studies
Jeffrey Lesser and Raanan Rein, Guest Editors
2010:


Damned Notions of Liberty: Slavery, Culture, and Power in Colonial Mexico 1640-1769
Frank T. Proctor III

Yahweh's Winged Form in the Psalms
Joel M. LeMon
A Black Soldier's Story
Mark A. Sanders

In the World He Created According to His Will
David Caplan

Argentine Jews or Jewish Argentines?: Essays on Ethnicity, Identity, and Diaspora. (Jewish Identities in a Changing World)
Raanan Rein
The Greengrocer and His TV: The Culture of Communism After the 1968 Prague Spring
Paulina Bren





The Passions of Modernism: Eliot, Yeats, Woolf, and Mann
Anthony Cuda
The Doctor in the Victorian Novel
Tabitha Sparks


2009:


Basil of Caesarea, Gregory of Nyssa, and the Transformation of Divine Simplicity
Andrew Radde-Gallwitz

Islamism: Contested Perspectives on Political Islam
Richard Martin
Desert Voices: Bedouin Women's Poetry in Saudi Arabia
Moneera Al-Ghadeer
Spies: The Rise and Fall of the KGB in America
Harvey Klehr
A Social and Cultural History of Early Modern France
William Beik

Staring: How We Look
Rosemarie Garland-Thomson

The Scene of Harlem Cabaret: Race, Sexuality, Performance
Shane Vogel
Judge Richard S. Arnold: A Legacy of Justice on the Federal Bench
Polly J. Price
A Place in Politics: São Paulo, Brazil, from Seigneurial Republicanism to Regionalist Revolt
James P. Woodard

Screening a Lynching: The Leo Frank Case on Film and Television
Matthew H. Bernstein

Imagining Selves: Essays in Honor of Patricia Meyer Spacks
Rivka Swenson & Elise Lauterbach





2008:

Literary Historicity: Literature and Historical Experience in Eighteenth-Century Britain
Ruth Mack

The Bhagavad Gita
Anonymous- Author
Laurie L. Patton - Translator / Introduction and Notes

Democracy's Prisoner: Eugene V. Debs, the Great War, and the Right to Dissent
Ernest Freeberg
•Winner of the 2008 David J. Langum, Sr. Prize in American Legal History
•Los Angeles Times 2008 Book Prize Finalist in Biography

The Politics of Responsibility
Chad Lavin
Surrealism and the Art of Crime
Jonathan P. Eburne

La Diaspora Cubana en Mexico: Terceros Espacios Y Miradas Excentricas
Tanya N. Weimer